Speaking
I speak on topics ranging from leadership and wellness, to inner wealth and finding fulfillment.
One of the beautiful, unintended consequences of coaching thousands of people in a 1-on-1 setting, is that I've gotten the chance to bring that to a large audience.
Drawing on my background as an executive, CEO, and coach, I've given over 50 keynote presentations on topics ranging from health, to wealth, to leadership.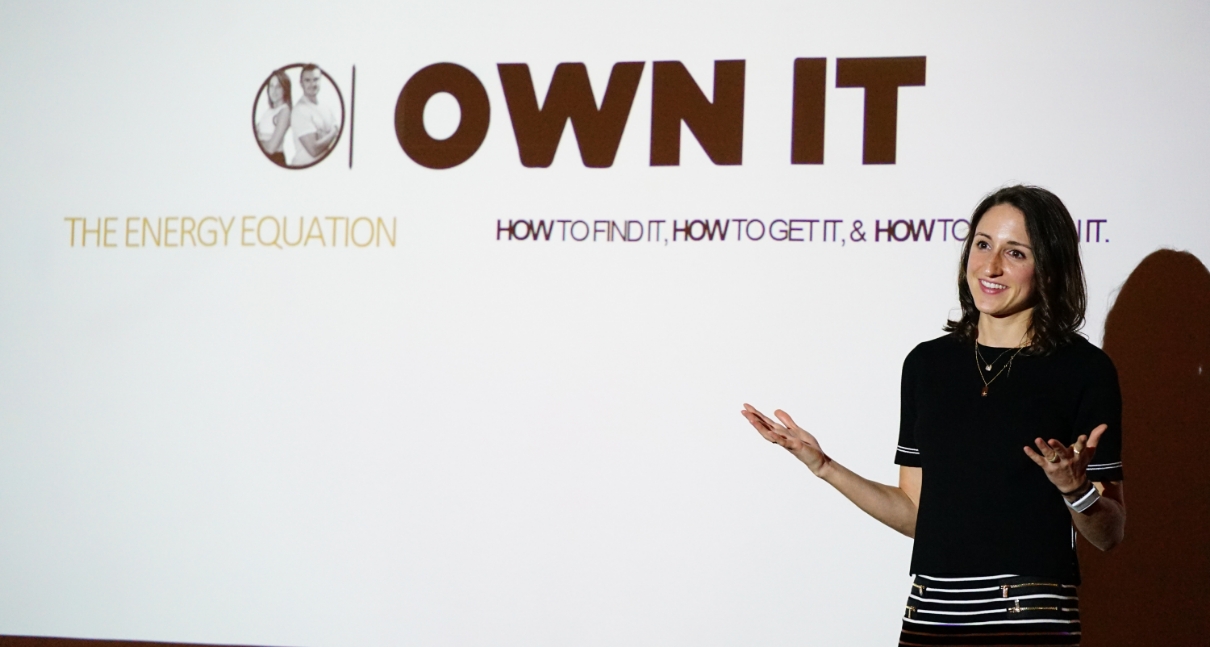 Leadership Archetypes
Every leader is different.
There's no one best way to lead. I believe the best form of leadership is the one that's most aligned with your style, your team, and your company culture.
That's why I've developed this system of Leadership Archetypes. In it, I help leaders of all walks of life uncover what their unique leadership style is. This will help leaders lead more effectively, and feel more aligned with themselves and their mission.
Inner Energy
Inner Energy is all about understanding and integrating all aspects of your life at a deeper level, so you can excel in all areas of life.
On a fundamental level, we know you can't separate the mind from the body. Our mindset dictates our physical wellbeing, and our physical body dictates our mind.
Inner Energy is about addressing the mindset and mentality-focused part of the equation.
When I teach about Inner Energy, we focus on identifying key stressors, and how they're affecting everything from your productivity to your relationships.
Understanding inner energy will help you identify key stressors and avoid burnout.
Modern Wellness
In the past, "wellness" has been conceptualized as a collection of distinct processes. There's exercise, nutrition, sleep, and others, and we thought of them as separate from one another. Further still, we didn't view 'wellness' in the context of our entire lives.
Modern Wellness is about, first and foremost, understanding that all of it is connected. You can't separate the mind from the body, productivity from health, or sleep from exercise.
When I teach about Modern Wellness, it's about how to create a plan, whether for an individual or an organization, to improve their health in wellness in a systematic way, and as a result, improve in every area of their life.
How to have it all
In life, we're told that 'you can't have it all.' And for a lot of people, this is true. We can't be great at everything, unless we either sacrifice our quality or live in constant stress.
What if this weren't true? What if, after all, we could have it all, and live each day excited and invigorated?
This is exactly what I help our clients do, often high-level executives with a lot on their plate and struggling to "do it all."
It begins by focusing on the elements of ourselves that make everything we do more effective, productive, and fulfilled.
Inner Entrepreneurship
Business and entrepreneurship don't have a blueprint. Yes, there are similarities between successful businesses, but every business is different, and every entrepreneur has different visions and goals.
Drawing on my experience as an executive, CEO, entrepreneur, and coach to hundreds of entrepreneurs, I support you in uncovering and executing the entrepreneurial vision that's unique and aligned with you.
Testimonials
What people are saying
"After previously working with a mindset and leadership coach, I wanted something more action-oriented that would hold me accountable and drive change in my life. Alyse's program has been a pivotal reset with reshaping my day-to-day life and ingraining good habits that I struggled to change for years. Justin literally coached me 1:1 with identifying why my time/calendar management habits affected me from living a more complete and fulfilled life. The ELI assessment helped me understand ''who'' I am, and Alyse has been amazing in helping with mindset changes to help me be the best version of myself. Own it has been a life-changer personally and for my family.
"Alyse has taught me how to run my body and my energy in the same way I run my business. She's extremely clear focus on data driven energy & how is unique to me has helped me understand how to control the ordinary inputs to get extraordinary results every day."
Sharran Srivatsaa
CEO Srilo Capital
"I was able to change my health from the inside out. The pair helped implement daily routines and workouts, diet plans, weekly check-ins, goal setting, mental pattern rewiring and overall physical and mental self-awareness. By the end of the program, I felt better than I ever had in my entire life. Continuing to use the tools they gave me, has allowed me to live with intention and purpose. My mind, body, and soul are clearer and happier than ever."
Palvesy Tariq
Global Blockchain Innovation
"Alyse takes a holistic approach to finding personal solutions for both your mind, body and soul. I have been a high performance athlete and executive my entire life but felt I had 'lost a step'. Alyse totally invested in me to change this trajectory and I am now hitting my stride again. If you feel like you have more in the tank but are not sure how to get it, I would encourage you to reach out to Alyse."
Warren Sarafinchan
CEO of BC Tree Fruits Cooperative
"Alyse has guided me through the growth process of self awareness and "showing up" as my best self. Since working with Alyse, how I show up as a leader has helped move my team toward our mission of helping more children and families. Our business has scaled considerably due to this process of "action versus reaction". My team has seen the difference in me and so has my family. We are all reaping the benefits of Alyse's guidance."-- Tammy Myers, President of Mrs. Myers' Reading Room
Tammy Myers
President of Mrs. Myers' Reading Room
"Working with Alyse has been invaluable in achieving a new level of mental & spiritual energy. Her practical and pragmatic approach is supported by her curious and thoughtful communication style. Her use of impressive analytical assessment tools brings a level of quantification to progress that is typically difficult to find in this field. I would highly recommend working with Alyse — and look forward to continuing to do so myself in the future."
Chris Villar
Founder of Frontpoint
Let's Meet!
If you're interested in having me speak at your next event, conference, or within your company, you can fill out the form below.